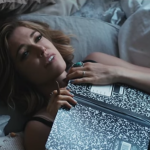 What do Rachel Platten, Marianas Trench, and avant-garde sculpture have in common?  Postmodernist tendencies to self-referential exposition.
One of GoodTrueBeautiful's authors exposes the dangers of postmodern art and its hidden moral claims in an article published recently by The Federalist:
["Fight Song"] is [Rachel Platten's] "take back my life song" and "prove I'm alright song," but the song does not do these things. It only claims it is doing them. As much as I enjoy "Fight Song," I have to recognize it for what it is: not a song, but the idea of a song.
Read more: Like All Postmodern Artists, Rachel Platten Makes A 'Fight Song' About Nothing