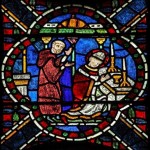 When Kim Davis served jail time for refusing to sign gay marriage licenses, it boded ill for religious liberty in America.
One of GoodTrueBeautiful's authors analyzes the legal implications of Kim Davis's plight in an article published by The Harvard Law Record:
As Chief Justice Roberts and Justice Alito correctly predicted in their dissents, the Supreme Court's decision in Obergefell v. Hodges has not, in fact, brought closure to questions regarding marriage in the United States. That case has instead opened up a Pandora's box of new controversies as the newly-articulated right to same-sex marriage comes into conflict with the First Amendment right to free exercise of religion.